3 things Jaguars must be thankful for in Thanksgiving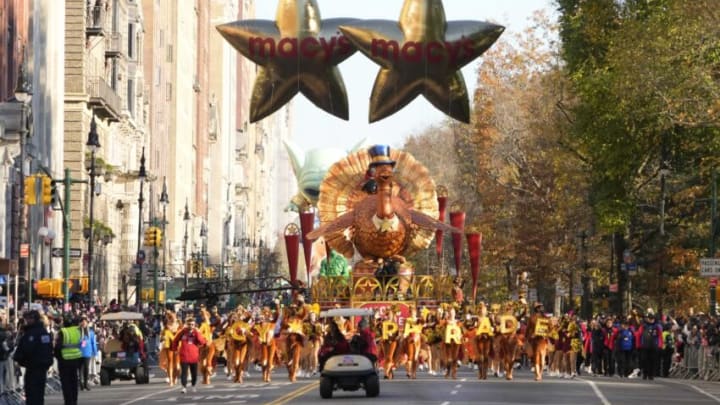 The Tom Turkey float is seen at the 2022 Macy's Thanksgiving Day parade on Central Park West in New York. /
Thanksgiving gives everyone the chance to spend time with their loved ones and be grateful for the things we have. It's also the perfect time to reflect and remember that things aren't as bad as they might seem. The Jacksonville Jaguars haven't won many games in recent years and had experience plenty of rough times.
Nevertheless, there are several reasons the Jags should feel good about themselves. And here are three things they should be grateful for.
3. The Jaguars are slowly turning the corner with Doug Pederson at the helm
Jacksonville Jaguars head coach Doug Pederson at TIAA Bank Field. [Bob Self/Florida Times-Union] /
Success or lack thereof in the NFL is determined by wins and losses. Conversely, progress isn't always visible in the win-loss column but there's no doubt the Jaguars have made strides under head coach Doug Pederson.
It might be easy to forget but the Jags' search for a new head coach following the dismissal of Urban Meyer lasted nearly two months and at one point, it seemed like the job would go to Tampa Bay Buccaneers offensive coordinator Byron Leftwich.
But Leftwich ended up removing his name from consideration for the opening and Jacksonville ended up hiring Pederson. From the get-go, he avoided instilling a false sense of optimism and instead said that turning things around would be a long haul.
True to Pederson's words, the Jags are currently 3-7 and without a realistic shot at qualifying for the postseason in 2022. However, the team has fared much better under the Super Bowl-winning head coach. Although the Jags still need to clean up many things, their 11-point differential is tied for 11th in the league. They would surely like to have a few more wins but it's clear they've made strides.