Jaguars have an amazing social media interaction with Kings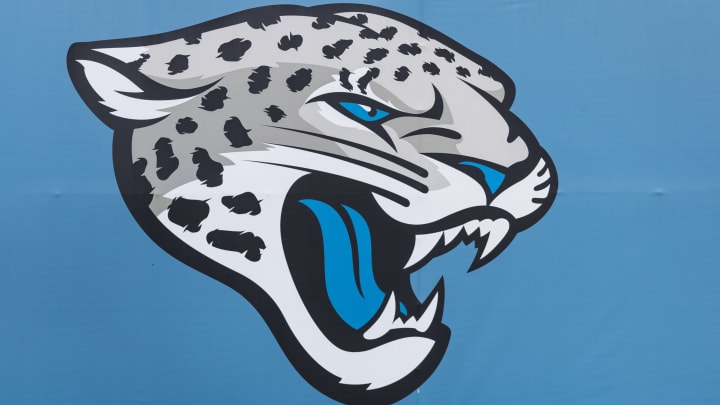 Jacksonville Jaguars Off-Season Workout / James Gilbert/GettyImages
The Jacksonville Jaguars have a very fun social media presence. The vibes around the team are immaculate and the social media team is embracing it.
The Jaguars posted a video from their first day back to work and it was asking players to name who they want to win in the NBA playoffs.
A fair amount of their players picked the Sacramento Kings and mentioned their quote "Light the Beam". It was an outstanding video that showed a bit of the fun side before the work begins.
Not every player mentioned the Kings but enough did that the caption for the video that Jacksonville posted had to do with lighting the beam.
The Jacksonville Jaguars and Sacramento Kings are best friends now.
The Sacramento Kings loved it and quote tweeted it asking if they can be best friends. The Jaguars quote tweeted it back saying "Only if we can do karate in the garage" which is a quote from the popular comedy Step Brothers.
These two teams have a lot in common. Each of them has been the laughingstock of their respective leagues for a long time. Now, they are both championship-level good and have a few hurdles to leap before winning it all.
The Jaguars won a playoff game before losing to the eventual Super Bowl champion Kansas City Chiefs. Just a few months later, the Kings are here in the playoffs with a 1-0 series lead over the defending NBA Champion Golden State Warriors.
Both franchises are trying to get to the next level with plenty of great teams that will be in their way. It is fun to see them cheering each other on using social media. Maybe it will bring on good vibes for the Jaguars if the Kings are able to get to the NBA Finals and perhaps win it.
There is plenty of football-related issues that are going to present themselves over the summer so it is good to see them having some fun early. Expect this to be a very lighthearted group with good vibes that lead them deep this year.
Hopefully, the Kings and Jaguars match each other with championship success following this funny social media exchange.