Jacksonville Jaguars vs. Seattle Seahawks: Keep Your Enemies Close – 5 Questions with 12th Man Rising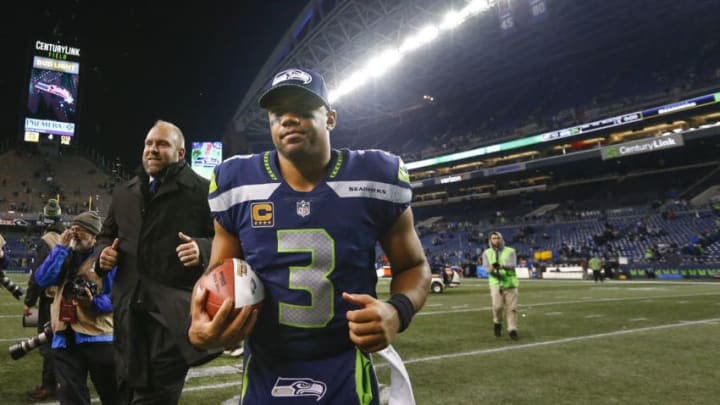 SEATTLE, WA - DECEMBER 03: Russell Wilson /
SEATTLE, WA – DECEMBER 09: Quarterback Russell Wilson /
4. What should the Jaguars biggest concern be heading into this game with the Seahawks?
"Let's be real, it's Wilson. Keep Wilson in the pocket and Jacksonville will be fine. I don't say this because Wilson can't throw from the pocket, he can. But if he is unable to simply create that means Jacksonville is getting containment. And the Jaguars secondary is good enough to cover the Seahawks receivers. Jacksonville doesn't play Seattle often, obviously. If the Jaguars get caught watching Wilson be Wilson, they are in trouble. If they don't, Jacksonville will win. If Wilson played for the Jaguars, Jacksonville would be the Super Bowl favorite."
My take:
I can't disagree – if the Jaguars somehow manage to contain Wilson, I think they win this game easily. The question is how do they do that? The Jaguars have struggled against mobile quarterbacks and they traditionally don't use a spy for opposing passers. Wilson thrives on broken plays and those have been the backbreakers for this Jacksonville defense. The last three touchdowns the Jacksonville defense has given up have been on broken plays or the result of some miscommunication – that can't happen this week.
Next: A close game?