Jacksonville Jaguars vs. Seattle Seahawks: Keep Your Enemies Close – 5 Questions with 12th Man Rising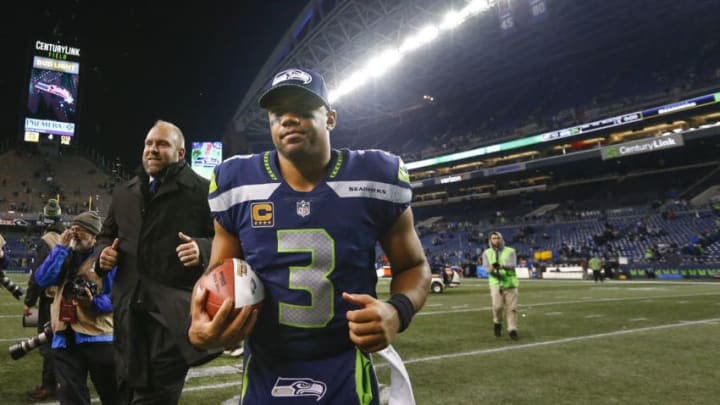 SEATTLE, WA - DECEMBER 03: Russell Wilson /
JACKSONVILLE, FL – DECEMBER 03: Jalen Ramsey /
5. Who wins and why?
"I think Jacksonville wins this game for several reasons. One, the Jaguars' defense is fantastic and can do things to limit Seattle's offense in a way that other teams cannot. Jacksonville gets enough pressure with it's front without having to blitz and the secondary is fantastic. Seattle cannot run, so it's all about Wilson and the passing game. This is a bad matchup for Seattle. Two, as much as the Jaguars say this isn't a statement game, it is for them. It's the national TV game and it was moved to the afternoon time so it could be. In 2013 a game like this on a national stage would make the young Seahawks want to show how good they are. I think the Jaguars feel that way, too. They want to prove themselves and have a good opponent at home and want to prove they've arrived. Lastly, the Seahawks have learned to rely on their tight ends a bunch. Not just Jimmy Graham, but Nick Vannett as well. Jacksonville gives up the ninth fewest fantasy points to opposing tight ends. If Wilson cannot get the ball to Graham, etc., the Seahawks offense is much more limited. Jaguars 20 – Seahawks 13"
My take:
I hope you're right Lee.
Check out my answers to Lee's questions over at 12th Man Rising.