Jacksonville Jaguars: Playing mistake free just isn't good enough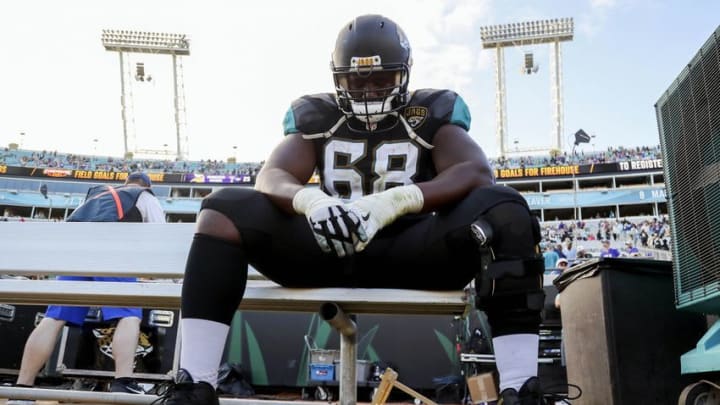 Dec 11, 2016; Jacksonville, FL, USA; Jacksonville Jaguars tackle Kelvin Beachum (68) sits on the bench after a game against the Minnesota Vikings at EverBank Field. The Minnesota Vikings won 25-16. Mandatory Credit: Logan Bowles-USA TODAY Sports /
The Jacksonville Jaguars managed to play mistake free in Week 14 against the Minnesota Vikings, but they only managed to prove they just aren't good enough.
Heading into Week 14 it was going to be a miracle if the Jacksonville Jaguars played mistake free against the superb Minnesota Vikings defense. Frankly, it was going to be impressive if they could move the ball against them.
Before the game I had written that the Jags needed to protect the ball if they hoped to win the game. Turns out they needed to do even more.
The Jags somehow managed to not throw an interception or fumble the ball away. Minus a few sacks, they managed to keep that vaunted Vikes defense at bay. But that still wasn't good enough.
There's more, though. The Jaguars also managed to get some breaks of their own, forcing the Vikings to stall on the goal line and surrender the ball on downs while also forcing a goal line fumble from Matt Asiata. Those are the kinds of breaks the Jaguars simply couldn't get before Week 14, no matter how solid the defense played.
Yet that still wasn't good enough.
The Jaguars proved that they simply aren't good enough. Even with the turnovers, strong defense, and ability to keep the ball safe, the Jags couldn't do enough to win in a close field goal fest that ended 16-25.
For much of the 2016 season the Jaguars could point to progress but also point to mistakes. In Week 14 the Jaguars couldn't point to either. It was simply bad football that led to a loss.
It's unsurprising at this point that this Gus Bradley-coached team isn't particularly good. This was known. Yet the mistakes weighed heaviest in considering the progress. Now, following a sound game in most phases, there should be legitimate concern that this coach and this roster simply aren't good enough.
Related Story: Hopefully the changes don't lead to mediocrity
Team owner Shad Khan has to have his eyes on other coaches and other front office people as the season draws to a close. If not, the Jags will certainly continue to be lackluster going forward.