Jacksonville Jaguars vs. Seattle Seahawks: Keep Your Enemies Close – 5 Questions with 12th Man Rising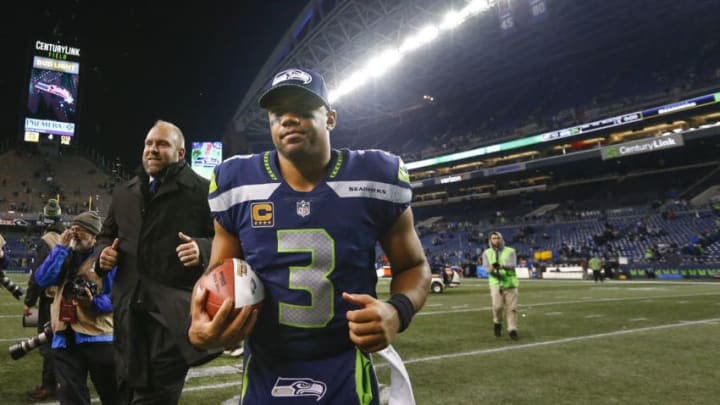 SEATTLE, WA - DECEMBER 03: Russell Wilson /
"Wow. I mean, when Kam Chancellor and Richard Sherman were both lost for the season, I expected worse. But the re-signing of Byron Maxwell has worked out brilliantly. He knows how to play the Seattle way. Rookie Shaquill Griffin has been as good as expected. And Justin Coleman has been fantastic at nickel. But we all know who really coaches the secondary in Seattle: Pete Carroll. And as long as Carroll is in Seattle any secondary is going to be good. Plus, Earl Thomas is still Earl Thomas and Bradley McDougald has been very good in Chancellor's place. The key is the pass rush, though. If Seattle can get pressure with it's front four, any secondary's job is made easier."
My take:
Even without Richard Sherman, I'm genuinely afraid of the Seattle defense. They managed to keep Carson Wentz in check for most of last week's contest and this week they are up against one of the most turnover prone quarterbacks in recent history. Bortles has struggled this year against average or better defenses and I'd be shocked if he has much success against Pete Carroll's group.
Next: Quite Frankly...