Jaguars training camp: 4 key takeaways from Pederson's Day 12 presser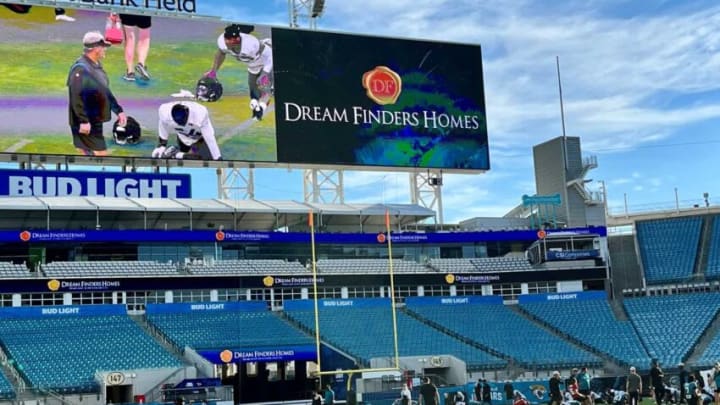 Jaguars coach Doug Pederson watches his players warm up at TIAA Bank Field. (Imagn Images photo pool) /
Jacksonville Jaguars offensive lineman Ben Bartch (78) during day 7 of the Jaguars Training Camp at the Knight Sports Complex at Episcopal School of Jacksonville. (Imagn Images photo pool) /
1. The Jaguars' competition for the left guard job is a close one
The jaguars' offensive line is currently in transition, with a couple of battles for a starting job taking place ahead of the regular season. While sophomore Walker Little is competing with incumbent Jawaan Taylor for the starting job at right tackle, veteran Tyler Shatley is trying to fend off third-year pro Ben Bartch at left guard.
On Monday, Pederson said that the left guard job is "up for grabs". He then added that both Shatley and Bartch are doing well and either one could start but it will be a close call.
"Both guys are doing well. You can start Ben one week, you can start Tyler the next. It's that close right now to call."
Earlier this year, it looked like Bartch would be the starter at left guard and Shatley would line up at center while rookie Luke Fortner developed. However, Fortner has mostly practiced with the first team and seems like a good bet to start on Day 1. Similarly, Shatley has mostly gotten first-team reps left guard.
Bartch started several games at right guard in relief of A.J. Cann last year. Meanwhile, Shatley took over Brandon Linder's spot in the lineup and went on to make eight starts.
The Jaguars gave Shatley a two-year deal before the start of free agency, showing the value of his contributions to the team. On the other hand, Bartch might not have reached his ceiling yet and might have more upside. Regardless of who gets the starting nod at left guard, Jacksonville needs to figure out the best combination to protect Trevor Lawrence, and the sooner they do it, the better.