Jacksonville Jaguars: 4 Ways to win the 2020 NFL Draft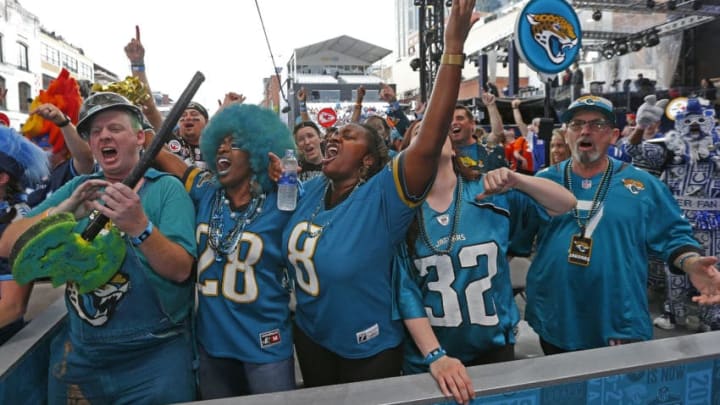 Fans of the Jacksonville Jaguars on Day 1 of 2019's draft (Photo by Frederick Breedon/Getty Images) /
Listen to any and all trade offers
I know this is gonna sound a little odd after what I just wrote, but hear me out. Jaguars needed as many good players on the roster as possible. They still need playmakers and big uglies up front. Accruing draft capital is something that worked for this team in the early years of their existence. It could factor into their success in their future as well.
More from Jaguars Draft
This is a fairly deep draft we're moving up or down a couple of spaces that could prove to be beneficial for Caldwell, Baalke, and Marrone. I don't see them potentially moving up unless they feel the need to grab Simmons immediately. Another player they may look at with the intention of trading forward is Auburn defensive lineman Derrick Brown.
But I do see a couple of scenarios where the quarterbacks factor into the early part of the first round and Jacksonville is able to move down a couple of spaces which would allow them to pick up extra draft capital and they could still get the player they desire.