As we get into the thick of draft season, we here at Black and Teal will periodically post and update mock drafts to reflect the ebbs and flows of prospect evaluation. Here's how my first mock shook up.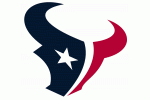 1. Houston Texans
Jadeveon Clowney
Defensive End, South Carolina
More people are starting to come around the idea of Houston passing on a quarterback at #1, myself included. I see them taking the best player in the draft and then coming back to quarterback in the second round to snag a Zach Mettenberger or A.J. McCarron.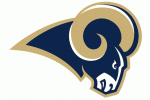 2. St. Louis Rams (from Washington)
Sammy Watkins
Wide Receiver, Clemson
The Rams picked up Tavon Austin last year, but Watkins is a true #1 receiver who will pair terrifically with Austin. The Rams still seem to be onboard with Sam Bradford so they should try and surround him with weapons.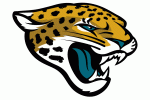 3. Jacksonville Jaguars
Teddy Bridgewater
Quarterback, Louisville
The ideal scenario for the Jaguars is right here. Teddy Bridgewater is the best quarterback in this class, and I think he's the second best prospect overall behind Clowney. Some people have David Caldwell passing on Bridgewater, but I can't believe that will be the case in May if Bridgewater slips to #3.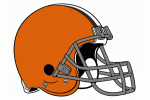 4. Cleveland Browns
Johnny Manziel
Quarterback, Texas A&M
Some grumblings out of Cleveland regarding Johnny Football have made him a popular choice here so we'll go with it. The Browns need a quarterback in the worst way and Johnny Manziel has shown enough to warrant this high of a selection. He's a risk, but the Browns have a solid core on offense and could have immediate success if they address the running back position later in the draft.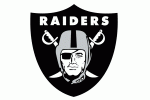 5. Oakland Raiders
Jake Matthews
Tackle, Texas A&M
The Raiders have been unpredictable in the past in regards to draft picks, but there seems to be more stability in the organization. Jake Matthews is probably the most "can't miss" prospect in this draft and would be difficult to pass on here.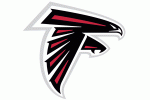 6. Atlanta Falcons
Greg Robinson
Tackle, Auburn
The Falcons were a disaster last year, especially along the offensive line. Greg Robinson has worked his way to the top part of the draft and would slide in and start immediately for Atlanta.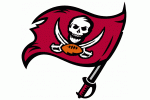 7. Tampa Bay Buccaneers
Kony Ealy
Defensive End, Missouri
Kony Ealy is going to be a hit at the combine. His versatility as a pass rusher and overall athleticism will make him a tempting choice here for Lovie Smith.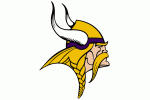 8. Minnesota Vikings
Blake Bortles
Quarterback, UCF
A new coach usually means a new quarterback, and coincidentally the Vikings are in the market. Bortles has a lot of good tape this year and his measurables at the combine will secure his spot in the top 10.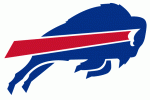 9. Buffalo Bills
Mike Evans
Wide Receiver, Texas A&M
The Bills need a receiver to pair with Stevie Johnson and Mike Evans is the kind of guy that can bail out E.J. Manuel often.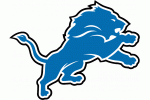 10. Detroit Lions
Marqise Lee
Wide Receiver, USC
The Lions are a trainwreck when Calvin Johnson is off the field and they can't afford that kind of dropoff. Lee also serves as a great number two to split wide or move inside and complement Megatron.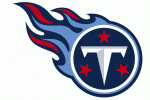 11. Tennessee Titans
Taylor Lewan
Tackle, Michigan
The Titans didn't get the kind of play they expected out of Chance Warmack last year, but maybe he can improve with another talented young player on the line. The Titans may consider Derek Carr here if the new staff isn't sold on Jake Locker.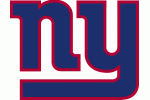 12. New York Giants
Khalil Mack
Defensive End/OLB, Buffalo
The Giants always seem to find value at the pass rusher position in the draft and this is no different. Mack can play standing up or with his hand on the ground, and his pass rushing ability ranks behind only Clowney in this draft.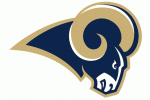 13. St. Louis Rams
HaHa Clinton-Dix
Safety, Alabama
The Rams use their second pick to address the secondary and take the top safety.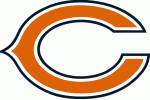 14. Chicago Bears
Ra'Shede Hageman
Defensive Tackle, Minnesota
The Bears need to address the defensive line and Hagemen presents good value here.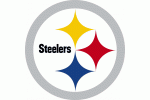 15. Pittsburgh Steelers
Justin Gilbert
Cornerback, Oklahoma State
The Steelers need to get younger in the secondary and Gilbert is the top corner on the board here.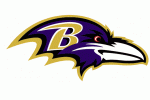 16. Baltimore Ravens
Cyrus Kouandjio
Tackle, Alabama
The Ravens should resign Eugene Monroe to anchor the left side and take a mauler like Kouandjio here to take over the right side for Michael Oher.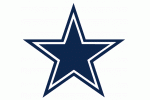 17. Dallas Cowboys
Timmy Jernigan
Defensive Tackle, FSU
Timmy Jernigan was a monster in the national championship, and he has certainly worked himself into the first round conversation. A guy like Aaron Donald of Pittsburgh will challenge him though for this next 4-3 defensive tackle spot.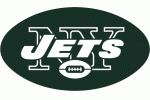 18. New York Jets
Kelvin Benjamin
Wide Receiver, FSU
The Jets have needed help at receiver for the longest time and Kelvin Benjamin will be a nice piece to help them see what they have in Geno Smith. Benjamin has the tools to develop into a dependable target like Alshon Jeffery.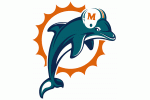 19. Miami Dolphins
Zack Martin
Tackle/Guard, Notre Dame
Zack Martin has looked good in Senior Bowl practices playing tackle and could bounce inside if necessarry. The Dolphins need help along the offensive line after last year's soap opera.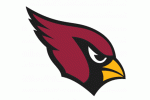 20. Arizona Cardinals
Anthony Barr
OLB, UCLA
The Cardinals already have a good defense but they could be downright scary if they add an athletic rush linebacker like Anthony Barr.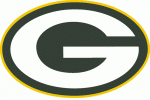 21. Green Bay Packers
Jimmie Ward
Safety, Northern Illinois
Jimmie Ward has worked his way into the first round conversation and I think he'll move ahead of Calvin Pryor despite his size. The Packers need to address the defense to take some of the pressure off Aaron Rodgers.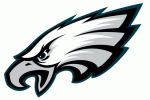 22. Philadelphia Eagles
Jason Verrett
Cornerback, TCU
The Eagles need to develop depth on defense given the amount of time that unit is going to be on the field, and Jason Verrett is probably the most sound corner in the draft.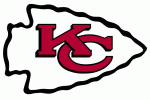 23. Kansas City Chiefs
Eric Ebron
Tight End, North Carolina
The Chiefs need to find more weapons in the passing game to help Alex Smith and Eric Ebron is a good candidate.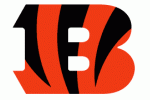 24. Cincinnati Bengals
Darqueze Dennard
Cornerback, Michigan State
Darquez Dennard finished the season strong for Michigan State and he can help a depleted Bengals secondary while Leon Hall works his way back.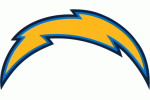 25. San Diego Chargers
Bradley Roby
Cornerback, Ohio State
Derek Cox was a disastrous signing for the Chargers last year and they need to address cornerback at some point in the draft.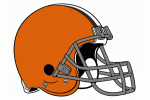 26. Cleveland Browns (from Indianapolis)
C.J. Mosley
LB, Alabama
The Browns could use some help at linebacker and Mosley is a solid choice here.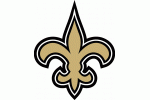 27. New Orleans Saints
Ryan Shazier
LB, Ohio State
The Saints defense was starting to form into a solid unit under Rob Ryan, but they still need help at spots. Shazier helps fill a hole at linebacker.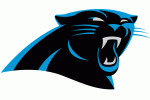 28. Carolina Panthers
Odell Beckham Jr.
Wide Receiver, LSU
Steve Smith needs another receiver to take the heat off of him and give Cam Newton another reliable target. The Panthers take another LSU product here in Beckham.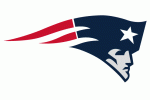 29. New England Patriots
Louis Nix
Defensive Tackle, Notre Dame
Louis Nix was once considered a top ten pick and he could be a steal for the Patriots at this point in the draft. Vince Wilfork is getting up there in age and he may not return at full strength from his injury.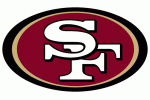 30. San Francisco 49ers
Jordan Matthews
Wide Receiver, Vanderbilt
The 49ers have an abundance of talent and could basically take whoever they want here. Matthews is a solid possession receiver who could round out a nice receiving corps with Anquan Boldin and Michael Crabtree.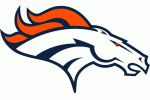 31. Denver Broncos
Calvin Pryor
Safety, Louisville
The Broncos need safety help and Pryor is a big, physical guy who can roam the back end of a defense.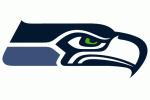 32. Seattle Seahawks
Allen Robinson
Wide Receiver, Penn State
The Seahawks don't have a lot of depth at receiver and Robinson is a big target who will help Russell Wilson and their offense.
– Daniel Lago
Yell at me on Twitter @dlago89
Tags: 2014 NFL Draft 2014 Nfl Mock Draft Jacksonville Jaguars Teddy Bridgewater